Do You Want Leads? Or Conversations?
The Three Key Steps for todays best Real Estate Lead Gen
Zillow and Realtor.com sold 1.21 gigawats of lead gen last year, and yet there were only 6 million homes sold. It's both appalling and amazing. But there's a mad dash to beat other agents to these leads – thus the phrase speed to lead became so popular.
NAR says that most people work with the first real estate agent they talk with – so… what you really want are conversations with people, not leads.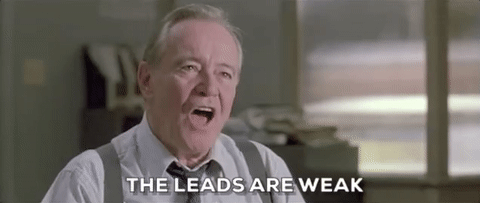 Leads are getting easier to work, as they've been cuddled by opp city and zillow flex. However the cost is 30% more for agents. Zillow and RDC make a ton more cash by doing the conversations for agents. But agents get into real estate for the conversations. Thats the part thats attractive. Yet for most agents that buy leads, they are the single greatest expense each month.
Rather than making that investment – consider working your database and having more productive and more efficient conversations. Here's 3 steps to more efficient lead gen for real estate listings.
THREE STEPS
1)Repair your database with Revaluate Data Repair ($0.20 per repaired contact)
2)Reveal the likely movers in your database with Revalute's Reveal AI (price is related to volume)
3)Call the very likely movers using the script below.
Script: For Listings!
Via Andy Cole with edits by Revaluate
https://www.facebook.com/0260adc
(Pick up phone and call Revaluate Very Likely Mover)
"The reason for my call, the market is super hot right now.
Despite what you may read on the news, Inventory is still extremely low.
I know you are probably very happy where you are at, but I gotta ask…
IS THERE A PRICE YOU WOULD CONSIDER SELLING FOR TODAY?"
"You want 1.5M? Ok great, I can't make any guarantees but is there any chance we can take a look at the property later today to help you get that 1.5M?"
Go look at property SAME DAY and cement that relationship!
People love to tell (brag) to other people "my agent asked me to name my price for my house". Just imagine the free advertising dollars and referrals flowing in to your lead capture. You can improve lead gen while cutting cost. This is not difficult to implement – and for most CRM's, Revaluate integrates automaticly.
Select a time for your appointment with our Revaluate Data Nerds here: http://revaluate.com/talk